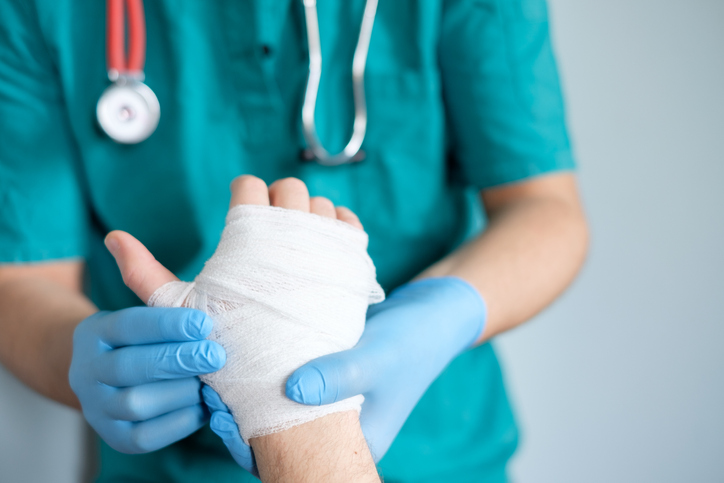 Serious injuries caused by another party's negligence can lead to negative repercussions like lost wages, permanent disability, or chronic pain. Dealing with these challenges is difficult, but the proceeds of a lawsuit will help. A personal injury lawyer in Bell Gardens can advocate for you so that you can receive the compensation you need to rebuild your life. At Salamati Law, we are ready to help you maximize your chances for a fair financial recovery. Contact us today for a free consultation.
Types of personal injury lawsuits
The following is a list of some of the most common personal injury cases in Bell Gardens.
Car accidents. Collisions between passenger cars are a common cause of injury claims. These accidents can be devastating, with all parties potentially suffering severe injuries.
Slip and falls. These accidents can happen anywhere. From icy parking lots to the produce aisle of a grocery store, many hazards could cause you to slip, trip, and fall. If the property owner failed to protect you from an accident, a slip and fall lawyer might be able to help.
Truck accidents. Large commercial vehicles often weigh 20 times more than a standard passenger vehicle. Due to their enormous size, the injuries they cause are catastrophic.
Premises liability. Accidents on another person's property are known as premises liability claims. Some examples include exposure to harmful chemicals or defective stair railings.
Medical errors. A mistake by a medical professional can be devastating on two fronts. First, it can worsen the existing condition. Second, it can lead to additional medical consequences.
Common injuries that lead to litigation
If another party's negligence is to blame, you could have a viable claim for monetary compensation. A Bell Gardens personal injury attorney can review your medical records and advise you on your potential damages. Some of the injuries that commonly result in civil lawsuits include:
Broken arms and legs
Burns
Internal bleeding
Paralysis
Spinal cord damage
Cuts and bruises
These injuries have the potential to create hardship in your life now and in the future– from difficulty with maintaining employment to the cost of medical care. However, a personal injury attorney in Bell Gardens can help you recover compensation with your civil claim.
Time limits on filing your lawsuit
If you are considering a lawsuit following an injury in Bell Gardens, you should do so without delay. The statute of limitations is a deadline that applies to your case, and your failure to meet it could cost you the compensation you deserve.
The statute of limitations applies in all civil lawsuits. It exists to prevent lengthy delays between injuries and subsequent legal action. In California, you typically have two years from the date of your injury to file your case. If you do not file in time, the court could dismiss your case with prejudice. However, a personal injury attorney in Bell Gardens will ensure that all deadlines are met.
Contact a personal injury attorney in Bell Gardens, CA
Have you been injured in Bell Gardens? If your injury occurred through no fault of your own, you might be entitled to a monetary award. Let the team at Salamati Law help you pursue compensation. Call for a free consultation today. We work on a contingency basis, so there are no upfront legal fees.