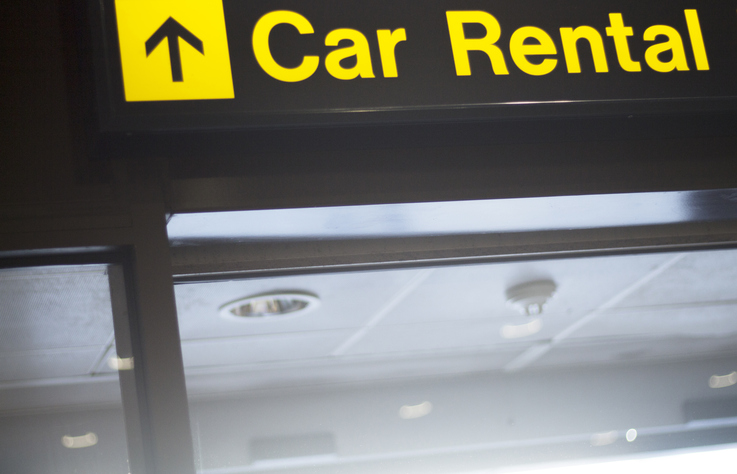 California hosts more than 30 million registered cars, commercial trucks, and other vehicles on its roads. Approximately 200,000 auto accidents occur in California every year, a substantial portion of which involve rented vehicles.
Assessing liability in any car accident is rarely a straightforward analysis, particularly if a rental car is involved. The attorneys at the Salamati Law Firm in Los Angeles have extensive experience in representing clients that have been involved in accidents with rental cars, both as drivers of those rentals or as owners of vehicles that have been in accidents with rentals.
The Basic Rule of Car Accident Liability in California
Regardless of whether a vehicle in an accident is a rental car, the basic rule in California is that the driver of the car that caused the accident will be liable for an innocent party's damages and injuries. The fact that the responsible party was driving a rental car generally makes no difference.
Insurance Coverage and Accident Liability with Rental Cars
Assessing liability in accidents that involve rental cars can be more complicated because of insurance coverage issues. A driver's insurance will typically reimburse an injured party's damages, but several different insurers and types of coverage might apply when a responsible party is driving a rental car.
The at-fault driver's personal auto insurance policy is often the first source of reimbursement for an injured party's damages;
If the at-fault driver purchased separate insurance from the rental car company, that insurance might cover collision damage and other expenses;
The at-fault driver's credit card company might also provide rental car insurance that might extend to another party's damages and injuries.
California adds a further layer of complication because liability coverage is generally not included on car rentals that originate in California. The additional insurance that a renter might purchase often covers only damages to the rental car, leaving the renter's personal insurance policies as the sole source of reimbursement for liability damages.
The Liability of the Rental Car Company
In specific cases, the rental car company might be liable for damages and injuries in accidents involving one of their rental cars. For example, the rental car company might be liable if:
It knowingly or negligently rented out a defective automobile, and the defect then precipitated the accident that caused damages and injuries (ex. the rental car had been subject to a recall for a safety defect, but the rental car company failed to remedy that defect); or
It rented a car to an individual that was not authorized to drive due to a suspended license.
Again, an experienced attorney will know to research these and other issues when a party is injured in an accident that involves a rental car.
LA Attorney Sean Salamati Knows the Ins and Outs of Rental Car Accident Liability
An attorney that is experienced with sorting out insurance coverage issues in accidents involving rental cars is the best resource to help an injured party recover the maximum amount of damages that may be available to compensate for physical damage, injuries, and other losses. Los Angeles car accident lawyer Sean Salamati has helped clients in L.A. County and throughout southern California to sort out liability issues in accidents involving rental cars. For answers to your questions about rental car liability, call our Los Angeles office today for a free consultation.
Additional Resources on Rental Car Accidents in California:
Autoslash.com, Renting a Car in California? Watch Out for This Insurance Gotcha. https://www.autoslash.com/blog-and-tips/posts/renting-a-car-in-california-watch-out-for-this-insurance-gotcha
DMV.org, When to Buy Rental Car Insurance. https://www.dmv.org/insurance/when-to-buy-rental-car-insurance.php