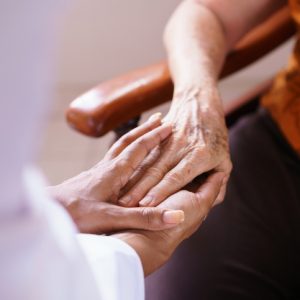 Aging is a fact of life but it still catches us off-guard. The slow process can cause decline in abilities and present other challenges that make driving less safe, but many older adults are unaware or reluctant to accept the changes.
The National Highway Transportation Safety Administration (NHTSA) joined forces with organizations like the CDC, the American Occupational Therapy Association, AARP, and AAA to promote Older Driver Safety Awareness Week, which ran from December 3–7, to bring awareness to the challenges and possible solutions aging drivers face.
Advanced age: is it safe to drive?
The NHTSA pointed out that some motorists can drive safely into their nineties, but for many others, age-related problems can interfere with road safety.
Some of the more common issues include:
Medical conditions
Vision problems, including night blindness
Problems with sleeping, pain and stiffness, tremors, or memory
Effects of medications
If you are a senior who still drives, it may be worth talking with your doctor or pharmacist to determine whether any of your OTC or prescription drugs, or the interactions between multiple drugs, will likely cause driving impairment such as altered judgment, slower reflexes, or dulled alertness.
Solutions for those who are still capable of driving
For the many older adults who are still mentally capable of driving, physical adaptations may make operating a vehicle safer and more comfortable.
A great way to find out about the options for you or a loved one is to attend a local CarFit event. CarFit was created by the American Society on Aging in collaboration with AAA, AARP, and AOTA, and offers a free, non-judgmental volunteer-run assessment of comfort and safety for seniors in their vehicles. Volunteers will check for and help make adjustment to the vehicle to reduce blind spots and make sure controls are accessible.
If more help is needed than simply adjusting seats and mirrors, there are other things that can be done to help older drivers. For example, if manual dexterity has declined, adapted hand controls can be installed. If the seat-belt is too difficult to pull down over the shoulder, a loop can be installed to make it easier.
Older driver safety assessment
The NHTSA encourages people to make an honest assessment about whether driving is still a safe option. It has stated: "Ask yourself, or the older driver in your life: Can you remember the routes you frequently drive? Do traffic signs and signals, or other motorists make you feel overwhelmed while driving? Have you recently received a ticket or citation for a driving violation, or been in a minor crash?" For those who can no longer drive as safely as in the past, it is time to work together to make alternative transportation arrangements.
Los Angeles car accident lawyer Sean Salamati urges those in and around Southern California to take road safety seriously whether you are 18 or 80. A car crash can cause death or serious injury, as well as financial, physical, and emotional losses. If you have been injured in an accident in Southern California, call the Salamati Law Firm for a free case evaluation.
Additional Older Driver Safety Awareness Week resources:
National Highway Transportation Safety Administration, Keeping Our Older Drivers Safe on the Road, https://www.nhtsa.gov/older-drivers/keeping-our-older-drivers-safe-road
The American Occupational Therapy Association, Inc., Older Driver Safety Awareness Week: Dec. 3-7, 2018, https://www.aota.org/Conference-Events/Older-Driver-Safety-Awareness-Week.aspx
The American Occupational Therapy Association, Inc., Monday: Anticipating Changes That Can Affecting Driving, https://www.aota.org/conference-events/older-driver-safety-awareness-week/monday-full-article.aspx