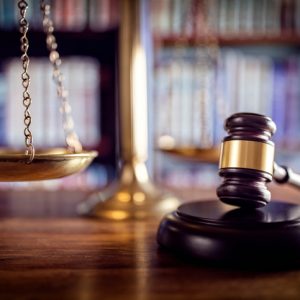 Your first order of business after being in a car accident will always be to get the medical attention you need and to replace any property that was lost or damaged in the accident.
When the initial shock of the accident starts to wear off, you might begin to wonder how much time you have to file an injury claim against the negligent party who was responsible.
Whether the crash happened in Los Angeles or elsewhere in California, the state imposes strict deadlines for filing a car accident lawsuit.
The Two-Year California Statute of Limitations
The California Code of Civil Procedure sets a two-year deadline for starting your lawsuit to recover damages for injuries that you have experienced. If you initiate your case after this two-year deadline, a California Court will likely dismiss your complaint and you will have no opportunity to recover damages for your injuries.
When does the Statute of Limitations begin?
The two-year deadline generally runs from the actual date of your accident. If you fail to bring the claim before the two-year anniversary of the accident, a California Court will probably not consider it, unless:
you had the accident when you were a minor (i.e. you were under 18 years of age at the time of the accident), in which case the Statute of Limitations does not begin until your 18th birthday;
the negligent party was outside of the State of California for a long time and you have been unable to locate him or her, in which event the Statute of Limitations may be extended by the amount of time that the negligent party was outside of the State;
an injured party is determined to have been mentally incompetent at the time of the accident.
Other factors that might affect a Statute of Limitations include the death or imprisonment of one of the parties to an accident, or absence due to military service. In all cases, however, you will always be better served by starting your lawsuit within the prescribed two-year period instead of trying to qualify for an exception.
What is the purpose of this deadline?
The Statute of Limitations for starting a car accident lawsuit in LA or anywhere else is designed to resolve disputes before any evidence of the accident is gone and while the memories of witnesses are still fresh. Memories can easily fade or change over time, and actual physical evidence of an accident might be cleaned up or discarded. The legal process is structured to resolve disputes over who is at fault for a car accident quickly, before any evidence is gone or memories become muddled.
Protect your rights after an auto accident
When it comes to any type of personal injury litigation, time is of the essence. If you choose the Salamati Law Firm to represent your case, our attorneys and investigators will begin the process of gathering all evidence and witness testimony in an effort to recover the largest damages award.
To speak with one of our lawyers about filing a car accident lawsuit in Los Angeles, we invite you to reach out for a free consultation today.