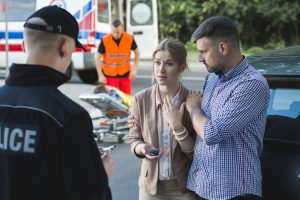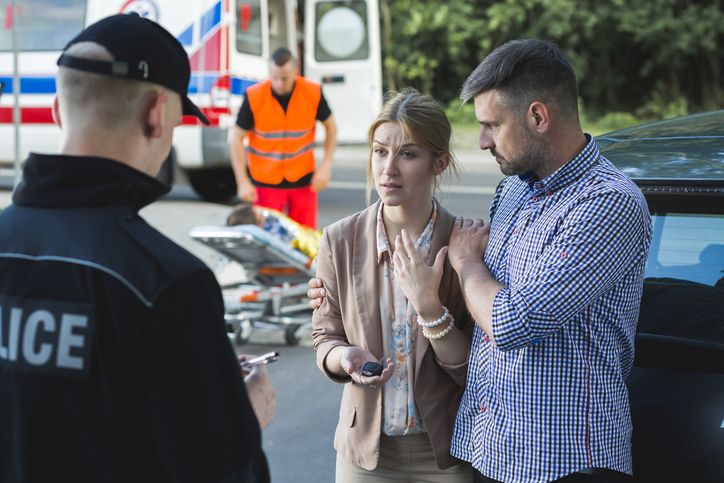 Most of the time, drivers involved in a car accident will stop and stay on the scene until the police arrive.
But sometimes, a driver involved in an accident speeds away before either the police or other drivers can obtain their name or insurance. They may not even get a good glimpse of the driver. It's called a hit-and-run accident. Drivers might do this because they are frightened of the consequences, impaired by alcohol or drugs, or even because they are afraid of losing their licenses or having an accident on their record.
But it's often important to find the hit-and-run driver, especially if that driver was responsible for the accident.
Here are steps to take to find the hit-and-run driver.
1. Call the police
Police should be called in any accident, and a hit-and-run is no exception. An officer will get the information about what happened and file a police report. The police report is an important piece of information for your insurance carrier, so be sure to have it with you when you call your insurance company.
The police can also try to contact witnesses. Passersby, other motorists, or people in nearby houses can all have seen something that could identify the car (such as a license plate) or, failing that, could identify the car or the driver.
The police can match a full license plate to the driver. From there, the driver can be located, as the driver's address and contact information will be associated with the license plate. Police can also attempt to identify the car if they have enough information about it.
Police may also know if there are surveillance cameras on streets, traffic lights, or other locations nearby. If there are, surveillance cameras can be used to identify the license plate. If there are cameras but they didn't capture the entire license plate, they may have captured other identifying information that will help the police locate the driver.
2. Ask witnesses
You can also ask people who were around at the time of the accident if they saw the car, its license plate, or identifying details of the car or the driver. A hit-and-run driver may speed, for example, or stop very quickly to pick up a waiting passenger. They can give you clues that you could use to take to the police.
If you were in a mall, for example, you can canvass businesses to ask if anyone saw anything about the accident.
When You Need a Seasoned Car Accident Attorney in Southern California
Leaving the scene of an accident is a crime. If you or a loved one was in a car accident caused by a hit-and-run driver, call the experienced Los Angeles auto accident lawyers at Salamati Law Firm, 800-957-9898. Sean Salamati has been obtaining justice in Los Angeles car accidents for decades. Let him put his experience to work for you.
Additional Resources:
State of California Department of Motor Vehicles. https://www.dmv.ca.gov/portal/dmv.
Tips for Handling A Hit And Run Driver Claim. DMV.org. https://www.dmv.org/tips-for-handling-a-hit-and-run-driver-claim.php.