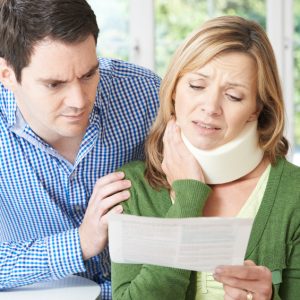 Auto accidents of all types can result in serious physical injuries, medical expenses and lost wages. If you were hurt because of a negligent driver and want to pursue your options for legal compensation, it's important to choose a reputable attorney to represent your best interests. You'll want to partner with a lawyer who has ample experience litigating (and winning) auto accident claims, particularly ones that are similar to your own situation.
But how do you find a reliable car accident lawyer in Los Angeles – one who can help secure the money damages you need to recover and move on?
Follow these tips to find an attorney who will handle your case professionally and has the resources to achieve optimal results.
#1 Look for personal referrals
The quality of your lawyer can make or break your case. You may have colleagues or friends who have had positive results working with a specific car accident attorney. This is a good starting point for generating a list of potential contacts.
#2 Experience and credentials matter
Once you get a few names of attorneys in your area, research their credentials. Look at their websites, do an Internet search and find out about their education, years of experience in the field, and whether they've received any legal awards or have been recognized by their peers for superior achievements. You are hiring an advocate, not a friend, and have every right to ensure that your counsel has the qualifications and expertise to properly handle your case.
#3 Review their past case results
A competent attorney with experience should have a list of case results – verdicts and settlements they have achieved during their career. You want to ensure the attorney you choose has a winning track record both inside and out of the courtroom. A good car accident attorney knows how to maximize your recovery and press insurance companies for higher settlements.
#4 Are they prepared to try your case?
Most car accident claims settle out of court, but when push comes to shove, does your attorney have the skill to argue your case before a jury and win? You want an advocate who is prepared to try challenging cases and has the resources and experience to do so.
#5 Clear communication skills
Good lawyers will be engaged during your initial consultation. They will ask detailed questions and provide clear, easy-to-understand answers to your own queries regarding the legal process and fee structure. They will respond to emails and phone calls promptly and keep you updated about the status of your claim.
Questions to ask yourself
After interviewing several prospects, ask yourself the following questions to help narrow down your list.
Does the attorney show dedication and passion for the case?
Do I believe they have the resources and expertise to win money on my behalf?
Do I feel comfortable with them personality-wise?
Do I understand the legal fee arrangement?
Do they inspire full confidence?
Superior legal advocacy in California
Attorney Sean Salamati has devoted his personal injury practice to providing superior legal advocacy for clients. His work ethic, legal prowess, critical thinking skills and experience have earned him a reputation as a leading car accident lawyer in Los Angeles. Renowned for his tenacious, results-driven representation, Sean Salamati leverages 20 years of experience playing hardball with insurance companies.
Work with an attorney who knows how to maximize your settlement monies. Call The Salamati Law Firm for a free case review today!