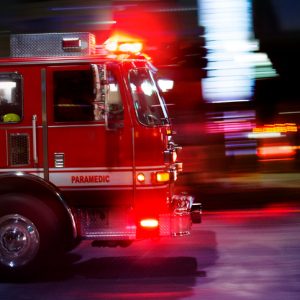 In the wake of rampant forest fires, mud and debris slides throughout the region wreaked havoc in California, and are tied to a number of serious traffic accidents.
In just one day, the California Highway Patrol (CHP) reported four times the number of accident calls it usually receives, at 365 between 5 a.m. and 9 a.m. Southern California was being lashed with torrential rains. The volume of water and heavy wind gusts, combined with rush hour, caused the spike.
Police noted that many Los Angel residents are not used to driving in periods of heavy rains or on wet roads, and the unfamiliarity may have contributed to the spike in crash rates.
Several CA highways were closed due to accidents, including the 101, 118 and 134.
Fire-devastated ground susceptible to mudslides
The heavy storm front occurred, of course, in the wake of the severe fires that have damaged southern California. Once a fire has occurred, the vegetation no longer holds the earth in place, and it becomes much more susceptible to mudslides if rain falls. There is also much debris left in the wake of the fires, and this can tumble if dislodged by wind, rain, or mud.
Mud and debris slides were happening throughout the Los Angeles region. Residents were endangered and a number of motorists were trapped in rising rain, blocked roadways, or slides. In Malibu, roadways were closed and orders to evacuate issued. In both Orange and Riverside counties, debris flows occurred. Schools were closed in multiple locations to ensure the safety of schoolchildren.
In San Bernardino County, mud covered several cars. As a result of the slide, CHP closed some sections of Highway 38.
Mud and debris slides can cause health and safety issues, especially if chemicals or dangerous items in the mud and debris get into the water and ground systems, rivers, or oceans. In several areas, beaches were closed.
Car accident lawyer for CA residents
If you or a loved one needs experienced legal representation from a car accident lawyer Los Angeles residents have come to trust, we invite you to reach out to Salamati Law Firm today. Please call 800-957-9898 to schedule a free, no-obligation consultation to learn about your rights to compensation.
Additional Resources:
"365 accidents reported in 4-hour period during rain-soaked morning commute in SoCal." ABC7. November 29, 2018. https://abc7.com/traffic/365-accidents-reported-in-4-hour-period-during-socal-storm/4794475/.
"Rain triggers debris flows as storm rolls across fire-scarred regions of California." Los Angeles Times. November 29, 2018. https://www.latimes.com/local/lanow/la-me-ln-rain-flood-warning-20181129-story.html.
Rice, Doyle. "It's Raining in Los Angeles, and People Are Freaking Out!" USAToday. November 29, 2018. https://www.usatoday.com/story/news/nation/2018/11/29/los-angeles-rain-hysteria-erupts/2150958002/.