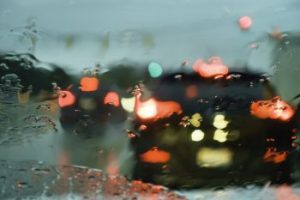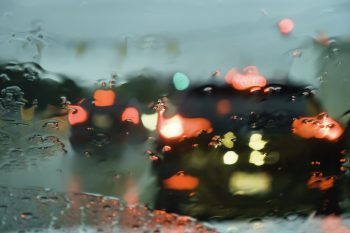 As all residents of southern California know, our region has been hit with heavy rains recently. Torrential downpours can be dangerous in the Los Angeles area for several reasons. First, the area is dry, and the rains can cause a high amount of water on the road and even flash flooding. River levels can rise and flood as well. Second, southern California has also experienced extreme damage from fires. Fires burn vegetation which ordinarily helps to keep soil and earth in place. Burned-over areas that are then hit with rain create an environment that can lead to mudslides. Indeed, roads have been closed throughout the Southern California region due to mudslides. Even if mudslides don't occur, rain can bring debris from fires down to a road, causing hazards on the road.
In addition, of course, not all southern California drivers are experienced in driving in heavy rains. Rain and other inclement weather also causes some risks. Visibility can be limited. It is easier to skid, hydroplane, and lose control of your car. The risk of accidents rises – and that it itself can increase road danger to motorists not in the accident.
Safe driving tips for heavy rain conditions
Be sure to do the following to optimize your safety and that of your loved ones.
Watch the weather report
Heavy rain and potential results from it, such as flash flooding, debris, and mudslides, are very dangerous. They can even be catastrophic. A flash flood or a mudslide can carry away your car and kill everyone in it, whether you are driving safely or not.
The solution is to watch weather reports very carefully. Advisories for heavy rains, flooding, mudslides, and more are carried by weather services, partly as a service to motorists. Weather reports and news will also be sources of information about road closings and detours. The more informed you are about conditions, they safer you will be.
If there are reports of extreme weather events and you don't have to go out, it might be more prudent to stay home until conditions change. Commuters should also consider public transportation.
2. Use your lights and windshield wipers
Headlights and windshield wipers are basic safety equipment in case of heavy rains. Even if it's in the middle of the day, you should switch on your headlights. It improves your ability to see the road and surrounding areas. It also increases your visibility to other motorists.
Use your windshield wipers to make sure you can see out your windshield, as well. This is obvious advice, but many of us in southern California don't drive in rain often. Your wipers may need replacement to work at their best.
3. Drive slowly
Lots of water coming down in a short time increases the danger of skidding or hydroplaning. Drive slowly in the rain. Drive under the speed limit if necessary. You want to be able to stop safely, and the best way to do this is not to drive fast.
An Experienced Car Accident Attorney in Southern California
If you or a loved one has been hurt in a car accident during the heavy rains, call Sean Salamati, an experienced car accident attorney Los Angeles trusts to fight for maximum compensation. Let him put his experience to work for you. All initial consultations are free of charge, and you owe us nothing unless we win your case.
Additional Resources:
Cain, Josh. "Heavy rain comes to Southern California, flood advisories and evacuations issued." The Daily Breeze. November 29, 2018. https://www.dailybreeze.com/2018/11/29/heavy-rain-coming-to-southern-california/.
Williams, Ashley. "Soaking rain, flash floods in California could pose a risk of mudslides near wildfire-scorched areas." AccuWeather. November 30, 2018. https://www.accuweather.com/en/weather-news/how-heavy-rainfall-in-california-could-trigger-potentially-deadly-mudslides-following-woolsey-camp-fires/70006756.