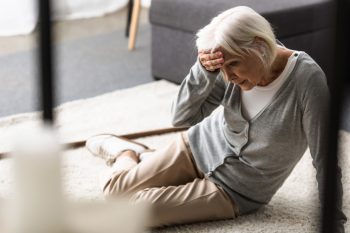 According to research published in the Journal of Bone and Mineral Research, hip fractures carry additional risks for the elderly, particularly those who are living alone after the accident. This study indicates that their mortality rate is higher. If you have fractured your hip in a slip and fall due to someone else's negligence, contact us at Salamati Law to review your case
More Details on the Study
The survey above was conducted in Norway and examined male and female patients with a fractured hip in the period between 2002 and 2013. Over 12,000 men and over 22,000 women between the ages of 50 and 79 were studied. The researchers found that the survival rate after eight years was 43 percent for men and 61 percent for women who were living alone. In comparison, the survival rate was 51 percent for men and 67 percent for women when living with a partner.
What You Can Do to Combat this Trend
If your hip fracture was caused by another person's negligence, whether in a nursing home or at a grocery store, the right attorney can help maximize your financial recovery for your damages. One key component of the damages is around-the-clock in-home care, if necessary. This would help ensure that you are as safe as possible to facilitate your rehabilitation and recovery.
Common Challenges That Hip Fracture Patients Face
Some of the essential needs for hip fracture patients following a slip and fall accident in a nursing home  or on a slippery sidewalk include the following:
Staying up to date with all prescriptions
Eating a diet that promotes bone health
Physical therapy to regain strength
Regular emotional support to deal with the significant lifestyle changes from this injury
Contact us for a free consultation
Putting your case in the hands of a trusted and experienced Los Angeles slip and fall lawyer can maximize your financial compensation for your hip fracture. At Salamati Law, we have been representing some of the most vulnerable personal injury victims in Los Angeles and aggressively pursuing justice on their behalf for over a quarter of a century.
If you are a senior citizen who has fractured your hip, call Salamati Law today, and we will book your free initial consultation. There are no upfront legal costs, as we work on a contingency-fee-basis.