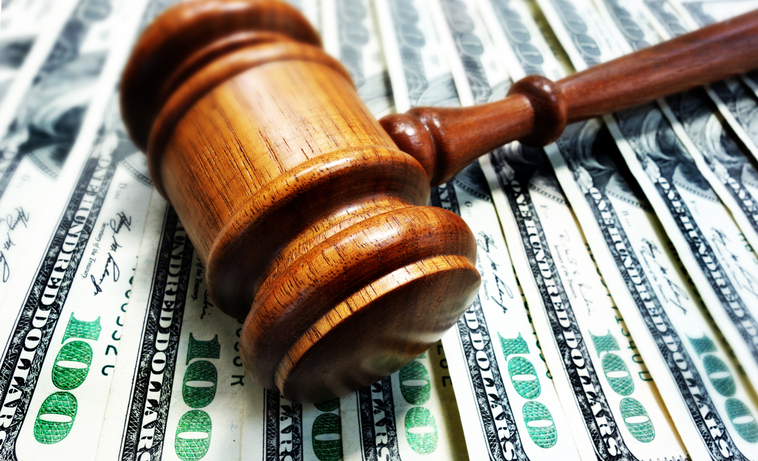 One of the often-overlooked areas of damages after a slip and fall accident is lost wages. Under California law, an injured party is allowed to sue to recover of both past income and future lost earnings. Contacting a Los Angeles personal injury attorney to help you better understand your rights and what you need to prove will help you secure full compensation for your lost wages after a slip and fall accident. 
Lost income and lost earning capacity
What is known as "lost wages" is both the lost earnings that have already taken place at the time of the settlement or trial, and the lost earning capacity. "Lost earning capacity" is the reduction in the amount that the plaintiff will likely make in the future due to the accident.
Understandably, lost income is easier to understand and prove since it is based on losses that have already occurred. However, with documentation and witnesses, it is possible for a personal injury attorney to establish a strong case for reduced earning capacity when warranted.
Click Here to Call Our Office Now
Calculating lost wages
It is important to have abundant evidence of your earnings history, whether you seek past income or future lost wages. You will need documentation and even testimony from your employer of salary, overtime, commissions, bonuses, vacation days, and valuable benefits, both to show what you have received in the past and what you have missed out and will miss out on because of your injury.
For those who are self-employed, establishing income can be a little trickier. Producing tax returns for the past few years can establish your history of earnings but may cause confidential information to be made public through the courts. Letters from those you do business with that verify your amount of work, rate of pay, and length of time you were unable to work after the accident may be an option when privacy is desired. Speak with a California personal injury lawyer to determine the best way to establish lost income in your situation.
Have you been injured? Click here to call us for a FREE consultation!
Proving lost earning capacity
It is one thing to show what wages you have lost and will lose out on. It is another to show that you cannot work for some amount of time. Naturally, if you are the claimant then you have the burden of presenting evidence to show this.
A way to meet your burden of proof is to offer the testimony of both lay witnesses and experts. These can include your doctors and therapists to explain the effect the injury has had on your ability to work, family or friends to explain the impact that the fall has had on your ability to participate in work and other activities, and even an economist to explain expected rise in salary over time given your industry and work experience.
No fee unless we win. Click to call for a free consultation!
Understand your rights after a slip and fall in Southern California
If you have slipped or tripped on someone someone else's property and believe someone else's negligence may have been the cause, discuss your case with a Los Angeles slip and fall lawyer at Salamati Law. Call us today to schedule a free consultation.
Additional CA lost wages resources:
Justia, California Civil Jury Instructions (CACI) 3903C. Past and Future Lost Earnings (Economic Damage), https://www.justia.com/trials-litigation/docs/caci/3900/3903c/
The Center for Forensic Economic Studies – Determining the Lost Earning Capacity of Injured Business Owners, http://cfes.com/determining-the-lost-earning-capacity-of-injured-business-owners/