A growing body of evidence suggests that young, inexperienced drivers have a much greater risk of being involved in fatal accidents at night. Though crash risk is higher at night for all motorists, newly licensed teens make up a disproportionate percentage of nighttime accident fatalities. According to a recent report by the Centers for Disease Control and Prevention, 31 percent of motorists aged 16 or 17 involved in deadly traffic accidents during 2009–2014 crashed between the hours of 9:00 p.m. and 5:59 a.m.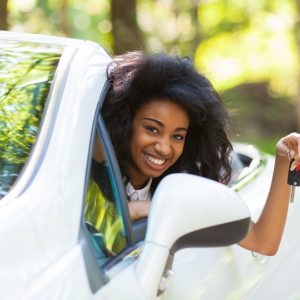 In an effort to curb crash risks for recently-licensed teenage drivers, states have imposed night driving restrictions (NDR), which go into effect once teens receive their provisional license. These restrictions stipulate the nighttime hours that a teen cannot drive without an adult supervisor, allowing them to gain driving experience in lower risk conditions. Two separate national evaluations demonstrated that NDRs helped to reduce accidents among newly licensed adolescents, with higher success rates associated with restrictions starting at 10:00 p.m. or earlier.
The Salamati Law Firm supports any program or legislation that reduces driver fatalities and injuries. In California and across the nation, teenage drivers are involved in a significant number of distracted driving accidents, many of which occur during nighttime hours when visibility is already compromised. If you or a loved one has had the unfortunate experience of being seriously injured in a crash, we encourage you to reach out for a free legal evaluation. Our attorneys work hard to ensure victims of negligence and reckless behavior are compensated justly for medical expenses, lost income, property damage, emotional suffering and other losses.
Teens more likely to engage in high risk behaviors
State and national data from the Fatality Analysis Reporting System (FARS) points to a number of high risk behaviors common among newly-licensed teens that contribute to heightened crash rates. Drunk driving, speeding, texting while driving, and carrying other teen passengers are a recipe for disaster when driving at night.
Data also shows that states which impose night driving restrictions at 10 p.m. or earlier have lower fatal crash rates compared to those that start at 12:00 am or later. At present, 23 states and the District of Columbia have NDRs that begin at 12:00 a.m. or later. "Because approximately one third of fatal crash involvements by drivers aged 16 or 17 years occur at night, broader implementation of targeted strategies to reduce the risk for these night crashes seems warranted… States could consider updating their NDR coverage to include earlier nighttime hours," states the CDC report.
According to the national Insurance Institute for Highway Safety, car accidents are the leading cause of death among American teenagers, accounting for almost a third of all deaths of 16-19 year-olds.
Some of the characteristics common to fatal car accidents in this age group include:
Speeding
Driver error
Low rate of seat belt use
Alcohol use
Night driving
Carrying other teen passengers
Effective legal representation in Los Angeles
Graduating licensing provisions and nighttime driving restrictions have proven effective in curbing accident risks among teenage drivers, but their share of overall crash fatalities remains extremely high. Under California law, teens under the age of 18 are subject to provisional restrictions that limit driving hours for their first 12 months. In addition, teen drivers younger than 18 are not permitted to use electronic devices while driving — including "hands-free" mode. If a provisionally licensed teenager causes a car accident in California, the parents may held legally liable for the resulting injuries and losses.
Protect your rights after an accident — contact Salamati Law to discuss your legal options with a skilled car accident lawyer today. Dial 888-259-4060 to set up a complimentary consultation in our Los Angeles office.
Resources:
CDC, Graduated Driver Licensing Night Driving Restrictions and Drivers Aged 16 or 17 Years Involved in Fatal Night Crashes — United States, 2009–2014 http://www.cdc.gov/mmwr/volumes/65/wr/mm6529a1.htm
SCPR.org, Teen drivers FAQ: What are the rules in California? http://www.scpr.org/news/2014/10/06/47202/teen-driver-faq-what-are-the-rules-for-provisional/