By one estimate, more than 15% of California drivers are uninsured. This suggests that when you are in a collision while riding your motorcycle, you have a one-in-seven chance of having an accident with an uninsured motorist.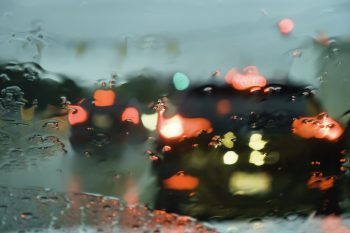 Recovering the full amount of your damages under these circumstances will depend on retaining a Los Angeles motorcycle accident lawyer who has the knowledge and experience to pursue all potential sources for those damages. At Salamati Law, we have a demonstrated capability to pursue all negligent parties and to claim the largest available compensation from them. 
What Insurance Should a Los Angeles Motorcyclist Carry?
Most California riders are aware of Proposition 213. It states that a rider injured in a motorcycle accident will have, at best, a limited opportunity to recover damages from a negligent motorist– if the rider does not carry their own insurance. The coverage levels should be at least $15,000 per person and $30,000 per accident. If they don't have the minimum, Proposition 213 also states that uninsured or underinsured riders will not recover damages for pain and suffering or future medical expenses.
What Happens if a Rider Does Not have Insurance?
The most significant consequence of not carrying motorcycle insurance is that an injured rider cannot recover non-economic damages from a negligent motorist– such as compensation for pain and suffering. In addition, the rider may be subject to fines and loss of riding privileges if they fail to maintain proper insurance coverage.
How Can a Rider Recover Damages if the Negligent Motorist Who Caused the Accident Was Uninsured?
A rider's insurance for accidents with uninsured and underinsured motorists will reimburse costs associated with the rider's motorcycle accident injuries up to the limits of the rider's policy. Insurance companies have every incentive to minimize the damages they pay out.
Without the assistance of an experienced motorcycle accident attorney, they will rarely receive the full amount of compensation. Motorcyclists in Southern California should always consult with and retain a Los Angeles lawyer to help them negotiate with insurance companies.
Are There Options Other Than the Rider's Insurance?
Every motorcycle accident represents a unique set of facts and circumstances. This includes the possibility that a negligent uninsured motorist may not be the only cause of the accident. An experienced lawyer will always consider other entities that may be liable, including:
Other motorists whose negligent driving initiated the chain of events that led to the crash
State and local municipalities that failed to correct roadway hazards where those hazards exacerbated the accident
Manufacturers and equipment suppliers that produced or provided mechanical equipment that failed, thus causing an accident
Establishments that served excessive amounts of alcohol to a negligent motorist who was driving under the influence.
Where the facts and circumstances are clear, a skilled personal injury attorney can demonstrate how the negligence of a party– other than an uninsured motorist– was also a direct and proximate cause of the crash. This places liability on that party for the rider's losses and injuries.
Call Salamati Law for a No-Fee Consultation with a Los Angeles Motorcycle Accident Attorney
Injured riders in Southern California who retain a Los Angeles motorcycle accident attorney stand a much higher chance of recovering the full amount of their losses. Please see our website or call us for a no-fee, no-obligation consultation with one of our attorneys. We have represented injured riders for more than 25 years. We will fight to recover all damages you are entitled to receive after you suffer injuries in a motorcycle accident with an uninsured motorist.