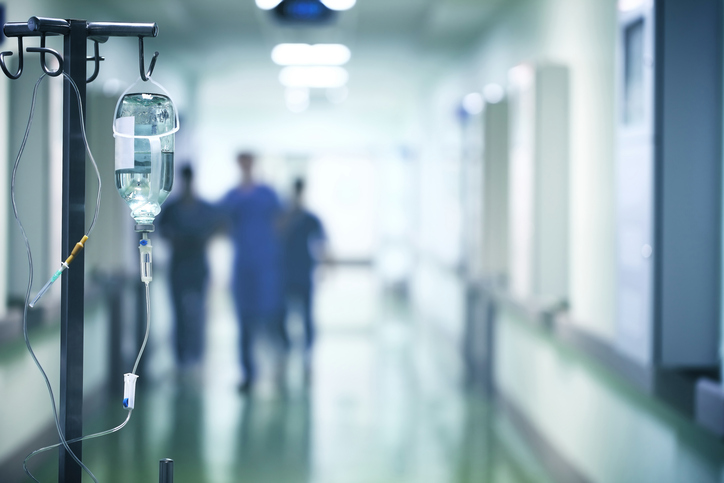 Hospitals are a place to visit for medical care and healing but they can also lead to injuries. Both patients and visitors can experience on-site injuries from slip and fall accidents. When this happens, the next logical question is, who is liable? For a few reasons, the answer is not completely straightforward.
Types of hospital slips and falls
From slick floors to liquid substances to medical carts that obstruct paths to unsecured carpet tiles to medication errors, there are many reasons a patient or visitor could slip and fall in a hospital. Depending on the circumstances, the underlying reason could be general negligence or professional negligence, each carrying a different statute of limitations, limit of damages recoverable, and burden of proof.
Ordinary negligence slip and falls
A defendant may be liable in a premises liability claim when it knew of should have known of a hazard but failed to issue a warning or fix the hazard. The plaintiff bears the burden of proving that the defendant or his or her employees acted unreasonably.
A slip and fall victim has two years to file a personal injury lawsuit under an ordinary negligence theory. However, there could be a shorter notice period to meet before filing a claim if the fall occurred at a government-owned hospital.
Professional malpractice in California hospital claims
Many slips and falls in hospitals are the result of medical malpractice or other professional malpractice. For example, medication errors that impair a patient's stability could be the result of medical malpractice. However, California authorities have deemed it professional negligence to fail to maintain any equipment necessary for treatment or care. This broadens the net of professional malpractice to many surfaces within a hospital.
California professional liability lawsuits must be filed within one year of discovery. Plaintiffs also need to hire an expert witness to prove the defendant did not meet the necessary standard of care for a professional in that industry. Further, under California's Medical Injury Compensation Reform Act (MICRA), damages are limited.
Who pays when the hospital is responsible?
Who is liable for a hospital fall will depend on the facts. Often the hospital is liable but if the doctor made a mistake, a separate company that employs the doctor could be on the hook. If the fall was caused by ordinary negligence, another party, like a cleaning crew responsible for the premises, could also be to blame.
This is less clear-cut than it sounds; some hospitals are privately-owned, some are part of a regional medical chain, and some even operate under contract by the federal government, meaning claims would need to comply with tort liability procedures under federal statutes.
Click here to call now for a FREE consultation!
Recovery for hospital slips and falls in Southern California
When you or a loved one has suffered an injury on someone else's property, you need experienced counsel who will fight for your rights. This is especially necessary when battling the red tape involved in a hospital slip and fall. Salamati Law has dedicated the past two decades to fighting for the rights of those injured in CA. Call today to speak with a slip and fall lawyer in Los Angeles at Salamati Law today.
Additional hospital slip and fall resources:
Micra.org, Provisions of MICRA, http://micra.org/specifics-of-micra/provisions-of-micra/
S. Department of Veterans Affairs, Claims Under the Federal Tort Claims Act, https://www.va.gov/OGC/FTCA.asp